In the ever-evolving world of fitness supplements, the search for the perfect pre-workout is a journey many embark upon. With a plethora of options available, finding a product that genuinely delivers can be a daunting task. Enter Rampage by Panda Supplements, a product that has garnered attention for its bold claims. Here's my personal experience with this intriguing pre-workout.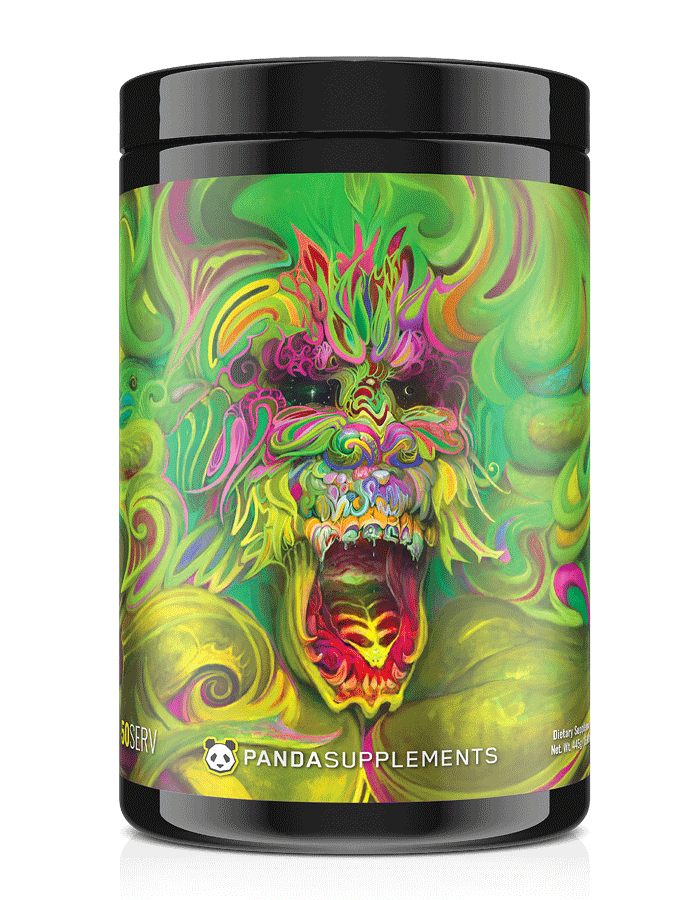 First Impression
When I first laid eyes on Rampage, the striking design of the packaging immediately caught my attention. The vibrant graphics and the name "Rampage" set a tone of anticipation. Beyond the aesthetics, the product promises an unparalleled pre-workout experience, setting it apart from the myriad of options available in the market.
Not into reading? Watch the Review on YouTube
Pandas can FLY ✈️ RAMPAGE Limited Edition Pre Workout Review
Ingredients
Rampage boasts a blend of various ingredients designed to enhance workout performance. Here's a breakdown of some of the key components:
El Citrulline: Known to boost nitric oxide levels, it enhances blood flow, leading to better muscle pumps during workouts.
Hydro Prime Glycerol Powder: Aids in hydration, leading to a fuller muscle appearance during workouts.
Nitrosigine: A patented ingredient that further boosts nitric oxide levels, promoting enhanced blood flow and muscle pumps.
Agmatine: Supports nitric oxide production, enhancing the pump effect during workouts.
VasoDrive AP: Works to improve blood flow, further enhancing the pump effect.
L Norvaline: An amino acid that can help increase nitric oxide levels, leading to better muscle pumps.
While the video provided insights into some of these ingredients, it's worth noting that the combination of these compounds aims to enhance blood flow, leading to better muscle pumps and overall improved workout performance.
Flavor
The flavor I sampled was the "Goblin Juice." It's a unique name, and the taste lived up to the uniqueness. The flavor was distinct, refreshing, and unlike many pre-workouts, it was pleasant and easy to consume. It's a quick mix, a sip, and you're all set for an intense workout session.
Experience
My journey with Rampage was nothing short of exhilarating. From the very first dose, I could feel the product working its magic. The onset was rapid, with noticeable effects kicking in within 35-40 minutes. The sensation was not just superficial; it genuinely felt like my muscles were more engorged, and the energy levels were through the roof.
One of the standout features of Rampage is the consistency of energy. Unlike many pre-workouts that give you a sudden jolt of energy followed by a crash, Rampage provided a smooth, sustained energy boost. This energy not only enhanced my workout performance but also improved my focus, allowing me to be in the zone throughout the session.
Furthermore, the pumps were phenomenal. Each rep felt more effective, and the muscle contractions were intense. This not only improved the quality of my workouts but also enhanced the visual aspect, making the muscles appear fuller and more vascular.
Summary
In conclusion, Rampage by Panda Supplements stands out as a top-tier pre-workout in a market filled with countless options. It delivers on its promise of providing unparalleled energy, focus, and pumps. The blend of ingredients works synergistically to offer an enhanced workout experience, making every session more productive and intense. For those looking to elevate their workouts to the next level, Rampage is a product worth considering. As always, it's essential to consult with a healthcare professional before introducing any new supplement into your regimen.